15 last minute gifts they'll actually use
December 19, 2019
15 Last Minute Gifts They'll Actually Use

Waited till the last minute to get the perfect gift for everyone on your list? Us too. While we think a Salata gift card is the best solution to this problem, we figured you'd want a few more options *wink*. We've broken down our favorite easy-to-find and pick-up-quickly gifts for friends, family and coworkers so you can cross holiday shopping off your list. Check out our list below and let us know about your awesome gift ideas in the comments.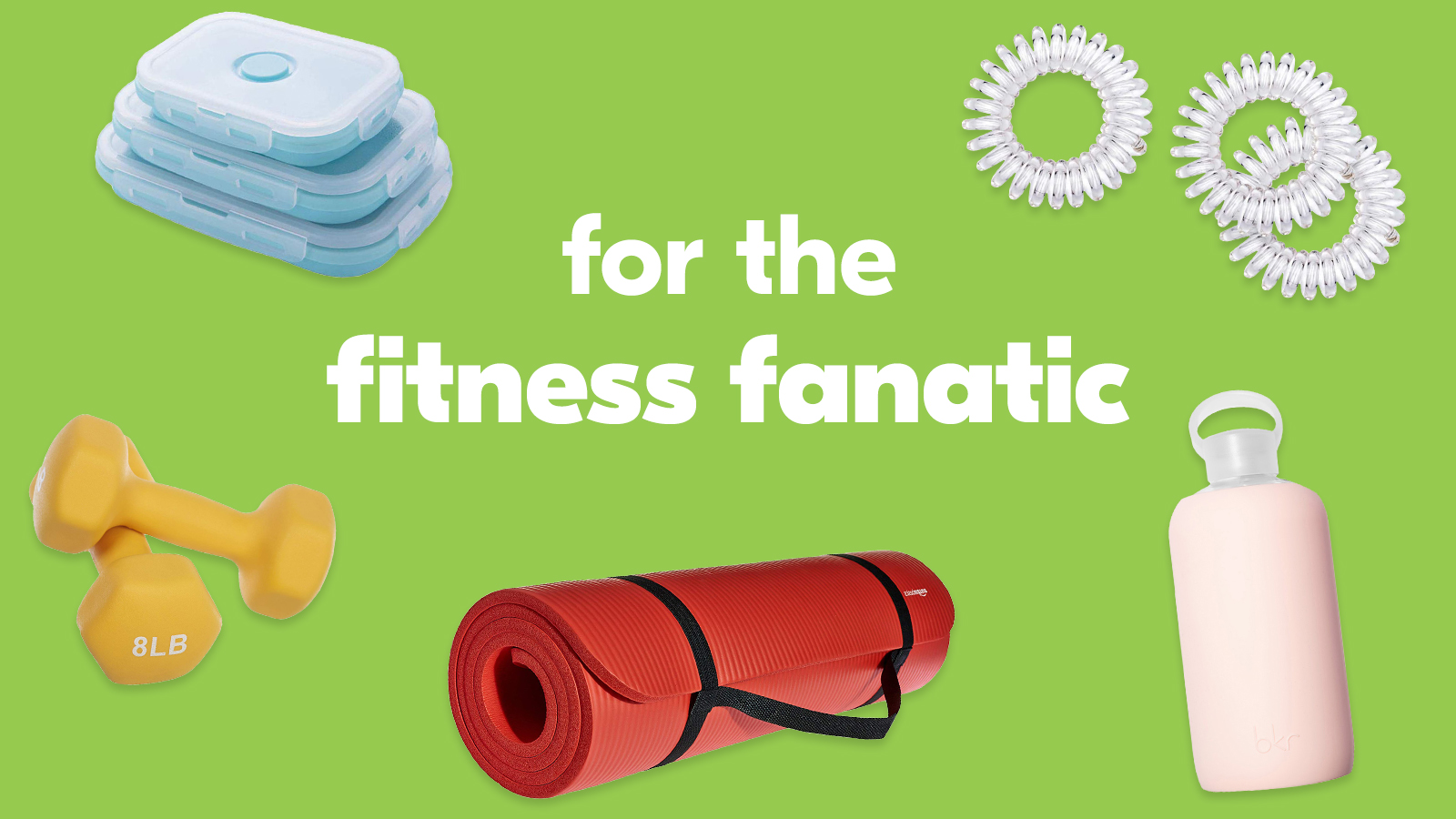 For the Fitness Fanatic

Is your bestie a CrossFit junkie? A 10-miles a day runner? A weekend yogi? We've got you covered. Plus, none of these gifts cost more than $40. You can thank us in the comments. 

A cute new water bottle is a great way to remember to stay hydrated while working out and this option comes in a lot of great colors so it works for everyone on your list.
Any Yogi can attest that these mats get banged up pretty quickly and a fresh new cushy mat is always appreciated.
They'll be meal prepping like a pro with a set of collapsible containers. These come in three different colors and sizes. Plus, their easy to store with because they collapse down flat. All they'll need to do is make sure they don't lose the lids. (#relatable)
This is the perfect gift for the friend that likes to workout but struggles to actually make it to the gym. Get a set of two under 10 pounds and stick to your under $20 budget.
Gym-hair sufferers unite! Spiral hair ties not only keep your hair from getting the dreaded ponytail crease, they also make great inexpensive gifts. You'd be surprised how many people haven't discovered these yet!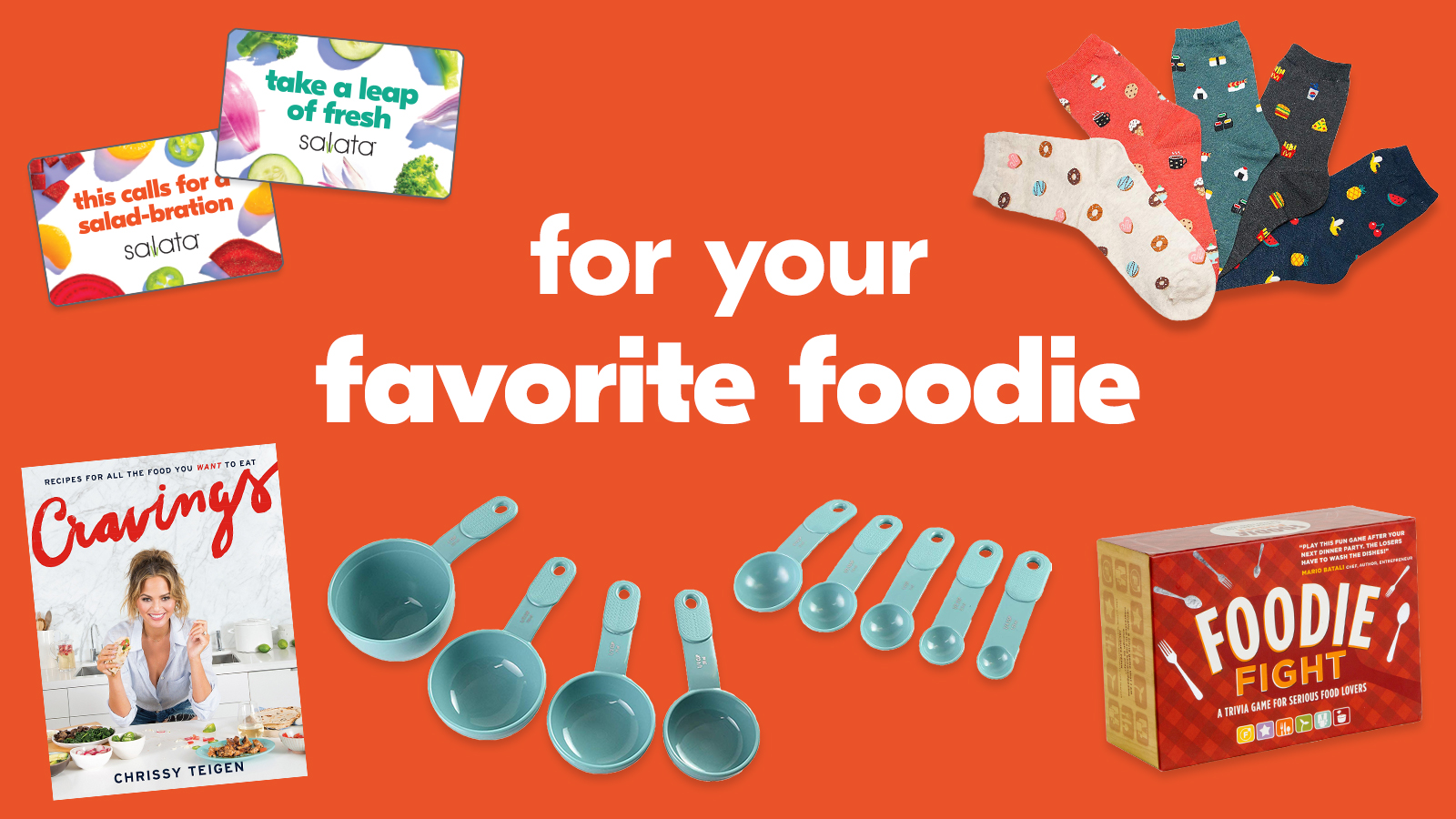 For Your Favorite Foodie

We all have that one friend or family member that is a total foodie and is always trying out a new recipe, searching for new flavors or dragging you to the latest asian fusion taco truck that just opened. These gifts are here to help them with all of their cooking and flavor exploration.

There's something about having matching kitchen sets that make you feel like you are succeeding as an adult. Give your friends the gift of that feeling with this cute matching set that comes in enough colors to fit in any kitchen.

This one is honestly perfect for each of our lists but we thought it fit best here. With more than 50 fresh savory and sweet toppings, flavor seekers and explorers can find a new combination to try each time they visit with their gift card. Plus, if you buy a $40 gift card before December 31, 2019, you'll receive a $7 bonus card for yourself. 
This trivia game is perfect for the friend or family member who is always trying to share their love of food with others. With this gift, they'll be hosting the next game night for sure!
True foodies don't just want to eat new foods, they want to wear them. Or is that just us? Either way, these socks were too cute not to put on this list.
A cookbook is a great gift option that is easy to customize to the person you're buying for depending on their preferences. We love this one by Chrissy Teigen because it has a little bit of everything for everyone and the recipes are super flavorful.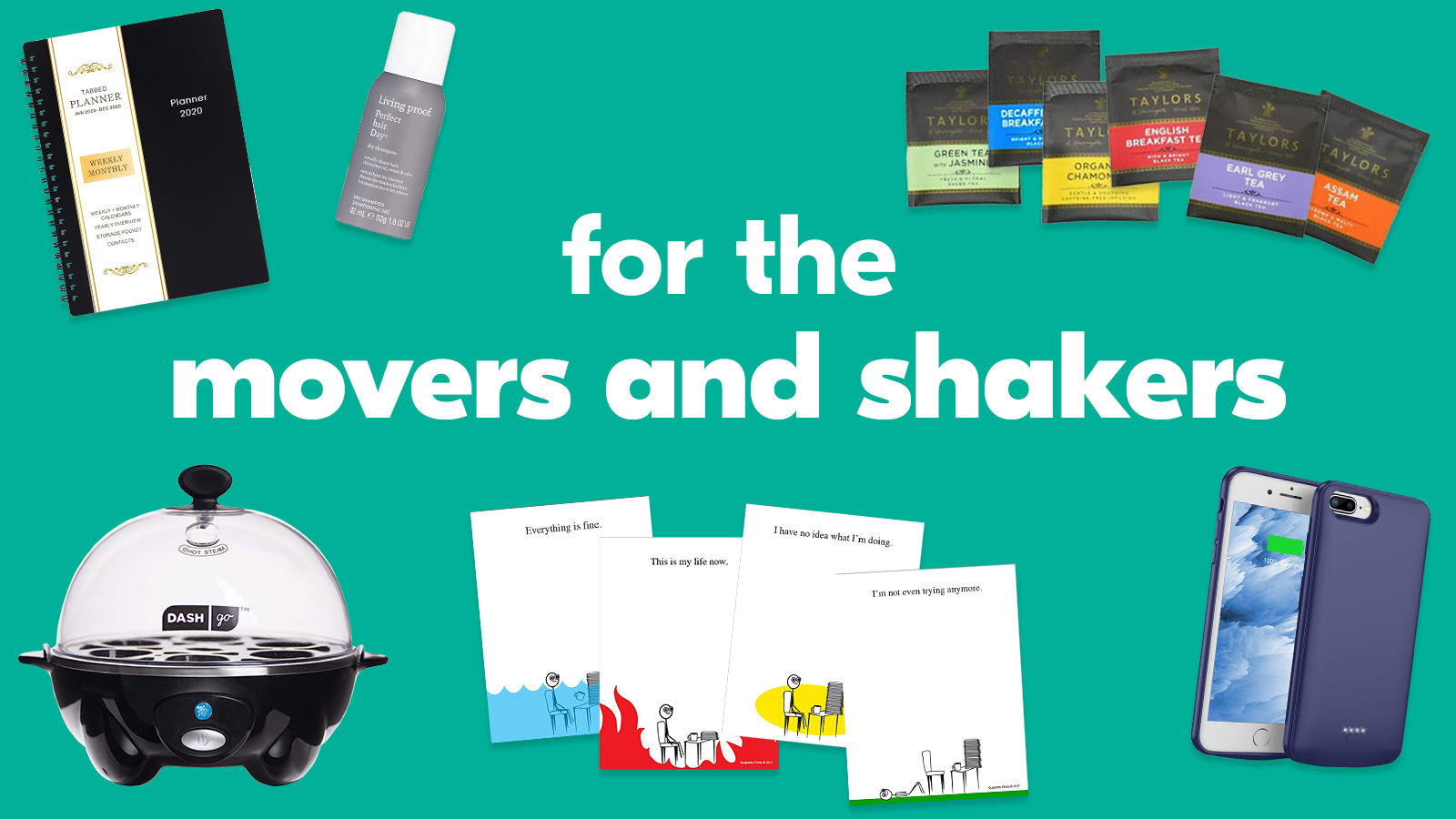 For the Movers and Shakers

These gifts are for the coworker or friend that always has way too much to do and not enough time to do it in. Be the friend that helps them make it through with these time saving and convenience finding gifts. 

What better way to help a busy friend than with a planner that keeps all of their tasks and appointments straight? I mean, Google Calendars are great but you just can't get the same satisfaction from crossing a task off your list as you can with a physical planner. We love this one for its simplicity and the monthly/weekly view options.
We know this one may seem out of left field but a great egg cooker is perfect for making breakfast on the go. All they will have to do it set this then go finish getting ready and they will have a hands-off protein packed breakfast ready when their done.
Any dry shampoo is the ultimate time-saver, but we love this one for it's volumizing effects. While this gift may seem simple, you're really giving them the gift of an extra day with great hair and you can't put a price on that.
Every busy person needs a reminder to slow down for a minute and take care of themselves. We are obsessed with this tea sampler, especially the Organic Chamomile. You could even include a personalized mug with this set to round out the gift.
To remind your busy friends that we've all been there, gift them these novelty memo pads that may be a little *too* relatable.
Bonus Gift Idea:
We know busy people are always living life on the edge with their battery life on 2 percent. Although some of us like the rush we get when we make it home with barely a minute to spare, help your friends reduce their stress with the ultimate gift of a fully charged phone.

What are some other great last-minute gift ideas that you've gotten for your friends and family? Let us know in the comments.