finding your why
June 7, 2019
At Salata we believe that when people are empowered to fuel the lives they want to live, we all thrive together. Through sharing the stories of the people that inspire us, we are promoting active lifestyles and empowering our guests to find their own ways to stay active. This month we sat down with Sergio Lira, owner of Contour Athletics Gym, to share his story and what motivates him to always keep moving forward.
Located in a small, unassuming building behind a larger office space in Houston, Texas, Sergio Lira's dream of owning his own gym has taken shape. Contour Athletics Gym, where on any given day you can be greeted by their personable team of trainers or even Daisy—a gym favorite and the canine companion of one of the trainers—has grown so successful in its only two years in business that its owner is already looking to expand into a larger space.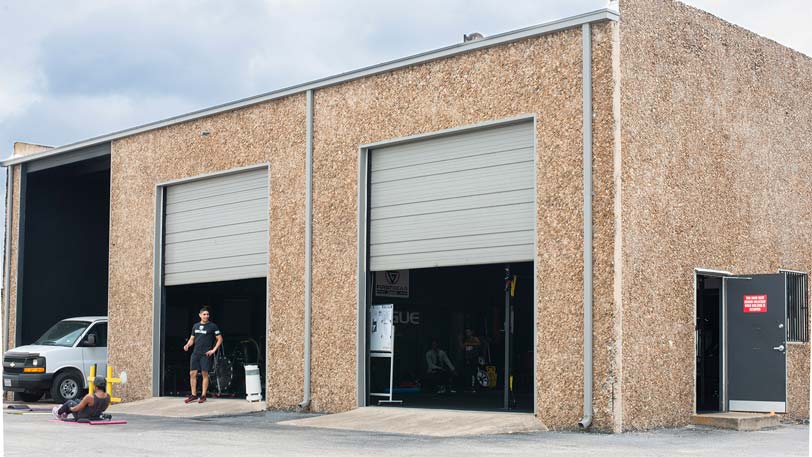 "From CrossFit and functional training to your average mom and pop who just want to come in there and do their cardio and also cater to kids. I want to have a one-stop shop," said Sergio of his future plans. "I want to be able to deliver the message that we all can be healthy in our own ways."
Sergio is very much like the building that he has grown into his own thriving business, quiet at first but with a confidence and potential that is hard to ignore. He began his journey with fitness at a young age by participating in team sports, like many of us do while in school. After years of being a bit too light to really fit in at football practice, Sergio stepped into the gym and picked up his first weight the summer after his senior year of high school. Splitting his time between the gym and school, Sergio fell in love with fitness and his family encouraged him to turn it into a career.
I was close-minded at first, of a career in personal training. But I began to realize that everyone needs help, everyone needs a push and accountability.
From there it snowballed. He took a 10-month course to become a personal trainer and learn how to apply what he'd learned. After completing his training, he found his first job as a trainer at local Lifetime Fitness in City Centre in Houston, Texas.
"My first client was the scariest hour of my life," said Sergio. "I had no idea if I was going to make the time for the hour."
But his experience at his first job taught him the basics of how to build his own business and show clients the value of what he has to offer. It also allowed him the opportunity to meet the client that would ultimately offer him the space for his own gym.
"That was the next scariest moment," said Sergio. "That first day after I put my two weeks in and stepped out of those doors. I haven't looked back since."
When addressing the difference between working for a large corporate gym and owning a small local gym, Sergio noted he has learned a lot in how to manage his time. He makes sure to prioritize his own fitness while seeing every day as a chance to grow his burgeoning business. The gym isn't his only focus these days, though. In fact, before Sergio opened Contour Athletics Gym two years ago, he tested his business skills with an online athletic wear company of the same name.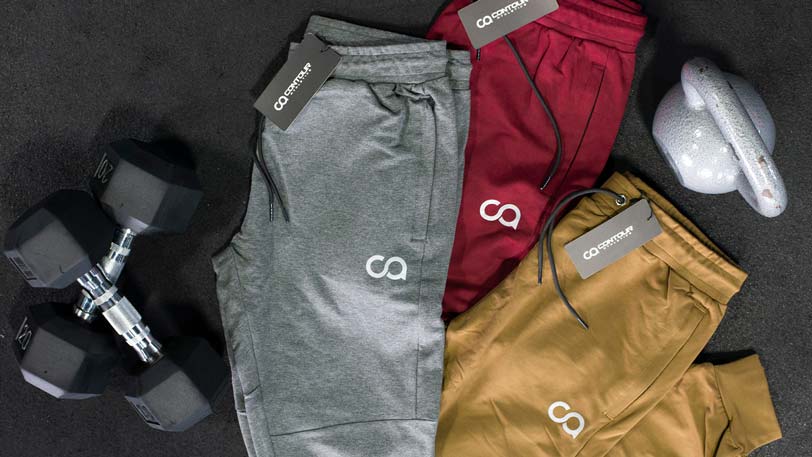 After doing some research into selling goods on Amazon, Sergio took the leap of faith and started with Contour Athletics by designing men's joggers, which were trending at the time. Within eight months, they had perfected their jogger design and gone into production. The e-commerce business used social media to promote their new line of athletic wear. They offered their followers the chance to try out the products in exchange for feedback, a tactic which they are still using today to test their new women's leggings. Sales began to pick up steam after their first quarter.
It was amazing, we sold 30 pairs in one day. I was so surprised. That was a big eye-opening moment for me in realizing it was doable.
After the first quarter, it took off like wildfire and went from 30–35 sales a day to 60 in the next quarter and up to 100–150 a day within the first year.
The resources and experience that Sergio has gained from running his e-commerce business has given him the means to reinvest in himself and his gym. But his ultimate goal is to be able to give back to the community and contribute to health and fitness educational programs for kids, teens and young adults. He wants young people to see how fitness can be a lifestyle instead of a chore and get them excited about their health.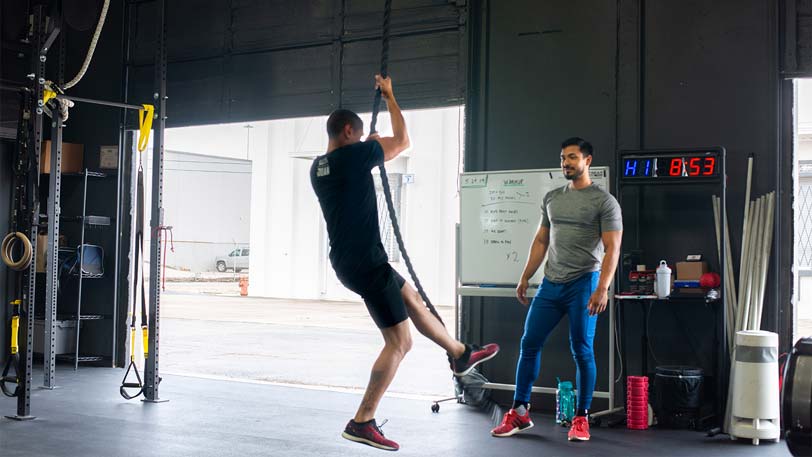 As Sergio talks about this initiative it's evident he has a passion for instilling good, healthy habits while people are young, and it becomes clear why as he reveals that he lost his father to type 2 diabetes. Unlike type 1 diabetes, which its sufferers are born with, type 2 diabetes can often be controlled or even reversed with healthy diet and exercise.
"That's also a big factor into why I'm able to preach a healthy lifestyle, and not necessarily just exercising but choosing the right foods and being able to understand what works for you as far as your intake with food and nutrition," said Sergio.
Even those who are healthy can find themselves unable to give it their all with their gym or physical performance if they don't fuel their bodies properly. Sergio compared fueling and taking care of your body to maintaining a car and providing it with the proper fuel.
"It's the same thing with our body. If you're not fueling it with the proper nutrition, you'll see it physically," said Sergio.
According to Sergio, the simplest way to fuel your body holistically is by following the 80/20 rule. Eighty percent of your focus should be on your diet and twenty percent should go to your exercise regimen. It's also important to find fast, convenient options for when you can't prep food at home.
"You have to find those right spots that have that convenience but also offer healthy choices. For instance, Salata is very big with being convenient, fast and easy to get but it's also a healthy choice," said Sergio.
To Sergio, everything is connected. The choices you make for your diet fuel how your body will perform physically and in your daily life. Sergio has the same philosophy toward his businesses and philanthropic goals. His athletic wear brand helps provide resources to the gym, which in turn helps provide a platform to provide health and wellness education to kids and young adults.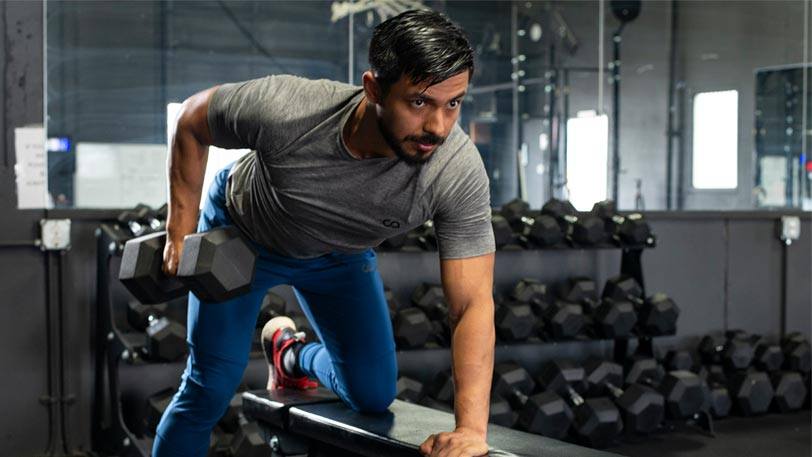 "Once you take that leap of faith, find your why."
When asked if he could offer one piece of advice to the people reading this blog, Sergio paused—the first one he's really taken during the whole interview.
"For someone who has never stepped into the gym, just take the leap of faith, just do it. Once you take that leap of faith, find your why," Sergio carefully stated.
Finding your why is Sergio's way of saying find your motivation, the reason why you showed up and chose to do something. That reason could be anything—it could be your kids, your doctor, or your own health and fitness goals. The why doesn't matter, as long as it matters to you.